DATA. FROM THE CAGE TO THE COMPUTER.
Monitoring fish welfare and controlling salmon lice populations through manual counting is time intensive, stressful to your stock, and can lead to errors. Manual counting only provides a view into a small fraction of your entire stock — one week at a time.
Falcon provides welfare monitoring while continuously evaluating the salmon lice status in your pens — virtually eliminating the need to manually handle and sedate salmon during lice counting. Lice evaluations derived from Falcon's high-resolution images are clear, accurate and consistently reliable. And better yet, they're sent directly from the camera, to the cloud, to the control room where you can access them at any time.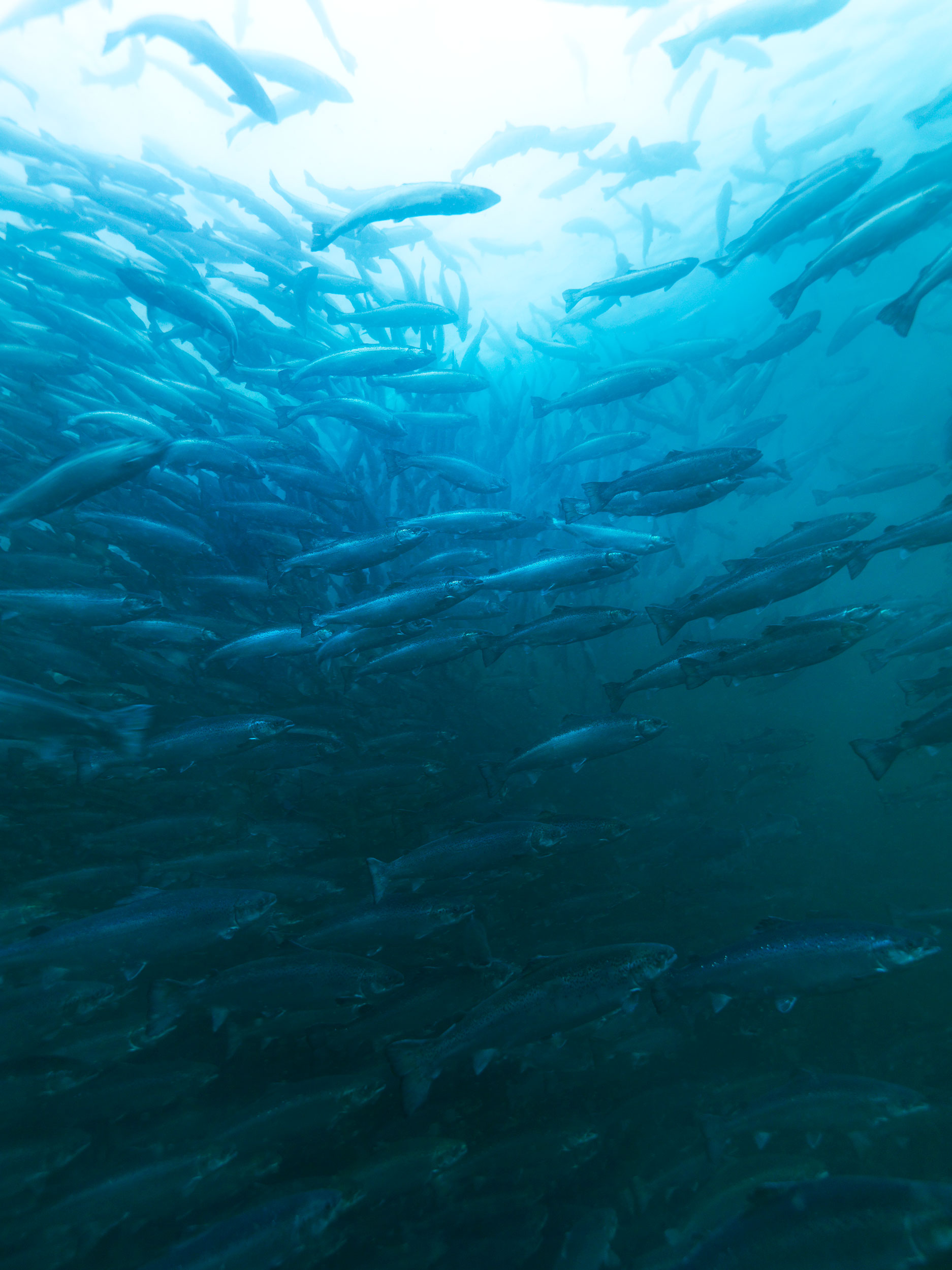 FAST, ACCURATE AND FULLY AUTOMATED.
Utilizing our proprietary machine learning technology compiled from years of scientific work, Falcon automatically counts, classifies and reports salmon lice numbers so you don't have to. This saves effort and risk to your employees and your stock.
With welfare monitoring and near real-time reporting on thousands of fish straight to your desktop, you can now deploy treatments with greater precision and efficiency to stay ahead of problems — while simultaneously reducing the impact of salmon lice management to your bottom line.
ARTIFICIAL INTELLIGENCE. RIGHT IN THE PEN.
The Falcon vision system captures and collects high-resolution images of thousands of salmon in your stock. Our proprietary machine learning algorithm then reviews and annotates those images to deliver results that are stored in the cloud — so that you can access them from wherever you are.
With our team of welfare specialists continually analyzing images to train and improve the machine learning algorithm, the artificial intelligence in your pen keeps getting smarter and smarter with time. This makes your investment more valuable to you as you work to identify risk and take early action to protect the welfare of your stock.
Find out more about the upcoming Falcon G2 / 2023 — and start seeing how Falcon is your intelligent eye in the pen.